Welcome to UPH
Ultimate Productivity Hub
The Ultimate Hub for Productivity, Efficiency, Work-Life Balance, and Happiness
LEARN MORE

We cover all things related to Productivity
From time management tips to workflow optimization, we've got you covered. Dive into a world of strategies, tools, and insights to supercharge your efficiency, achieve your goals, and make the most of every day. Join us on the journey to master all aspects of productivity!





1.1K
Satisfied Subscribers
About UPH
Ultimate Productivity Hub
Welcome to the Ultimate Productivity Hub! Our website is a one-stop destination for all things productivity, designed to help you optimize your time, streamline your tasks, and achieve your goals efficiently.
Whether you're looking for practical tips and techniques, useful tools and resources, or insightful articles and advice, we have you covered.
Join our community of like-minded individuals committed to unlocking their maximum productivity potential. Get ready to take your productivity to new heights with the Ultimate Productivity Hub!
Get in touch
WHY US
Growth and Success, always.
Time Management
Time management is an essential skill for maximizing productivity. We cover various techniques, strategies, and tools to help individuals effectively prioritize tasks, set goals, handle distractions, and optimize their schedules.
The focus will be on empowering readers to make the most of their time and achieve their desired results.
Goal Setting and Task Management
Setting clear goals and managing tasks effectively are key components of productivity. We delve into techniques for setting SMART goals, breaking them down into actionable tasks, and implementing effective task management systems.
By providing practical tips and strategies, readers will be able to prioritize tasks, stay motivated, and track their progress toward achieving their objectives.
Work-Life Balance
Productivity isn't just about work; it's also about maintaining a healthy work-life balance. We focus on strategies to prevent burnout, manage stress, and prioritize self-care.
Readers will gain insights into balancing their professional and personal lives, setting boundaries, and finding harmony to lead a fulfilling and productive lifestyle.
Benefits of uph (Ultimate productivity hub)
Enhance Your Overall Quality of Life
Higher Productivity can have a profound impact on various aspects of your personal and professional life.
Increased Efficiency
Reduced Stress
Career Advancement and Financial Gains
Higher Quality Work
Learn more
Our EXCLUSIVE CONTENT
Latest from our blog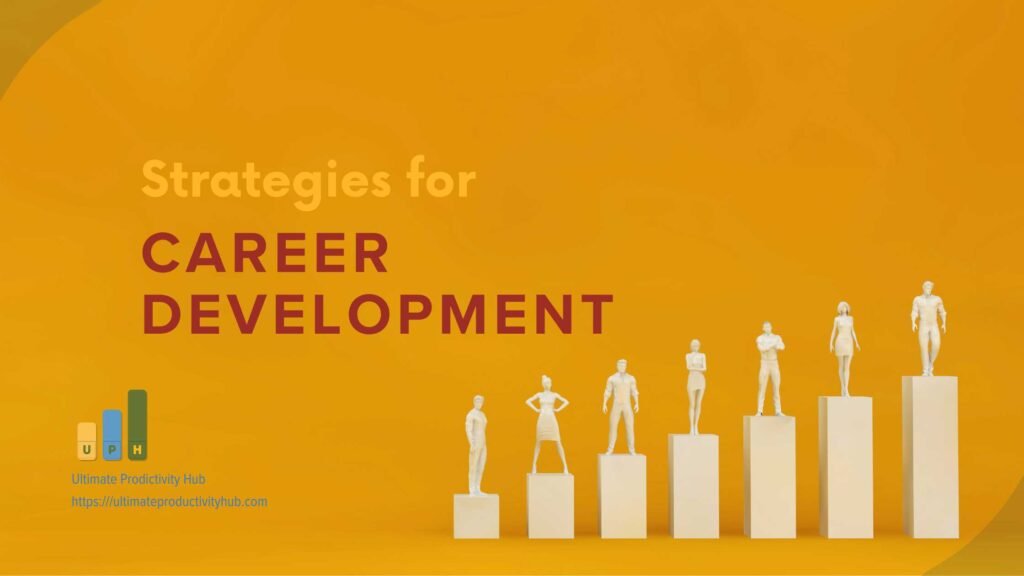 Career Development Strategies to Boost Your Productivity

Read this blog for Career Development Strategies and as your commitment to boosting productivity and unlocking your career potential
Read more